BURNRATE "Black Friday" Banner, 240x 240 cm, 2015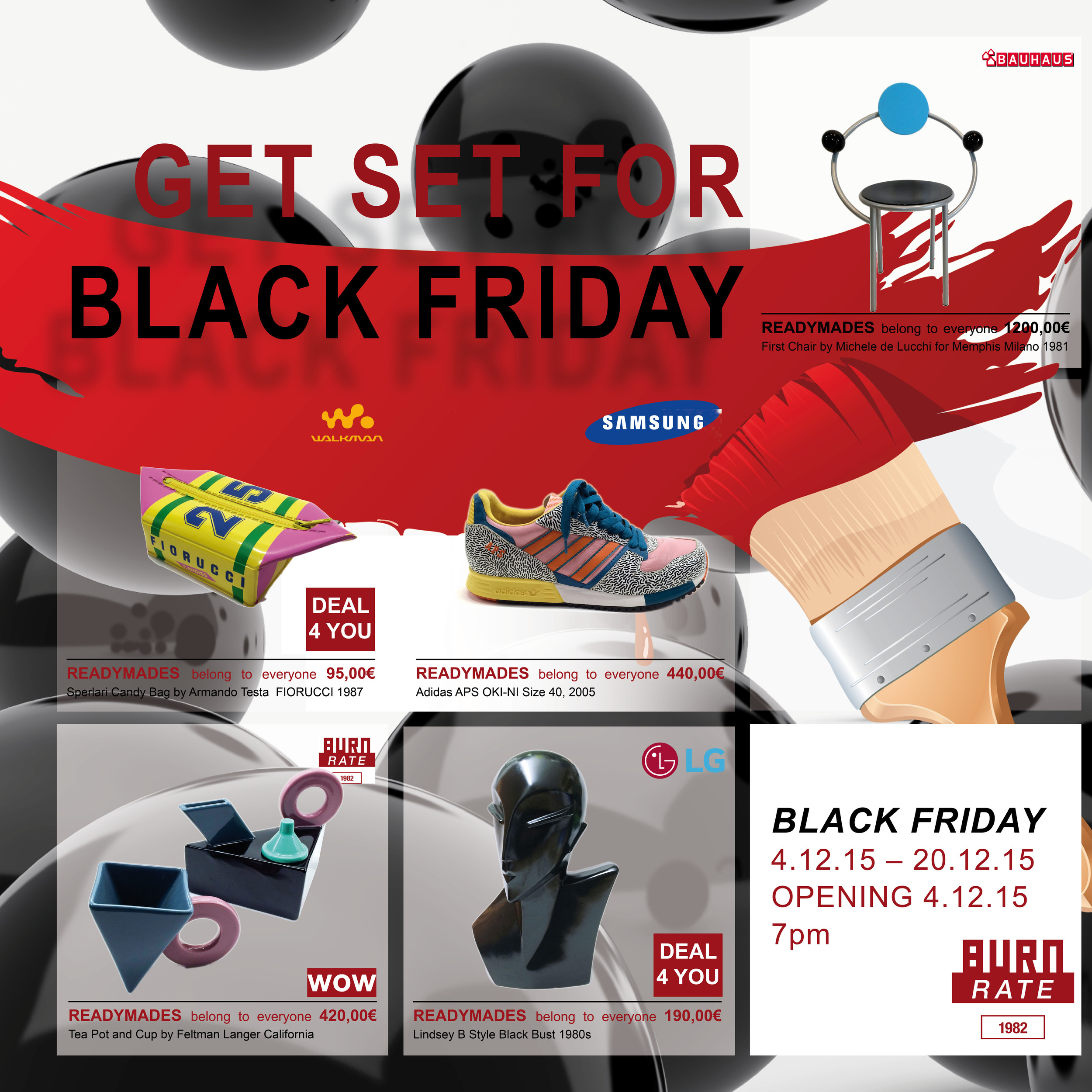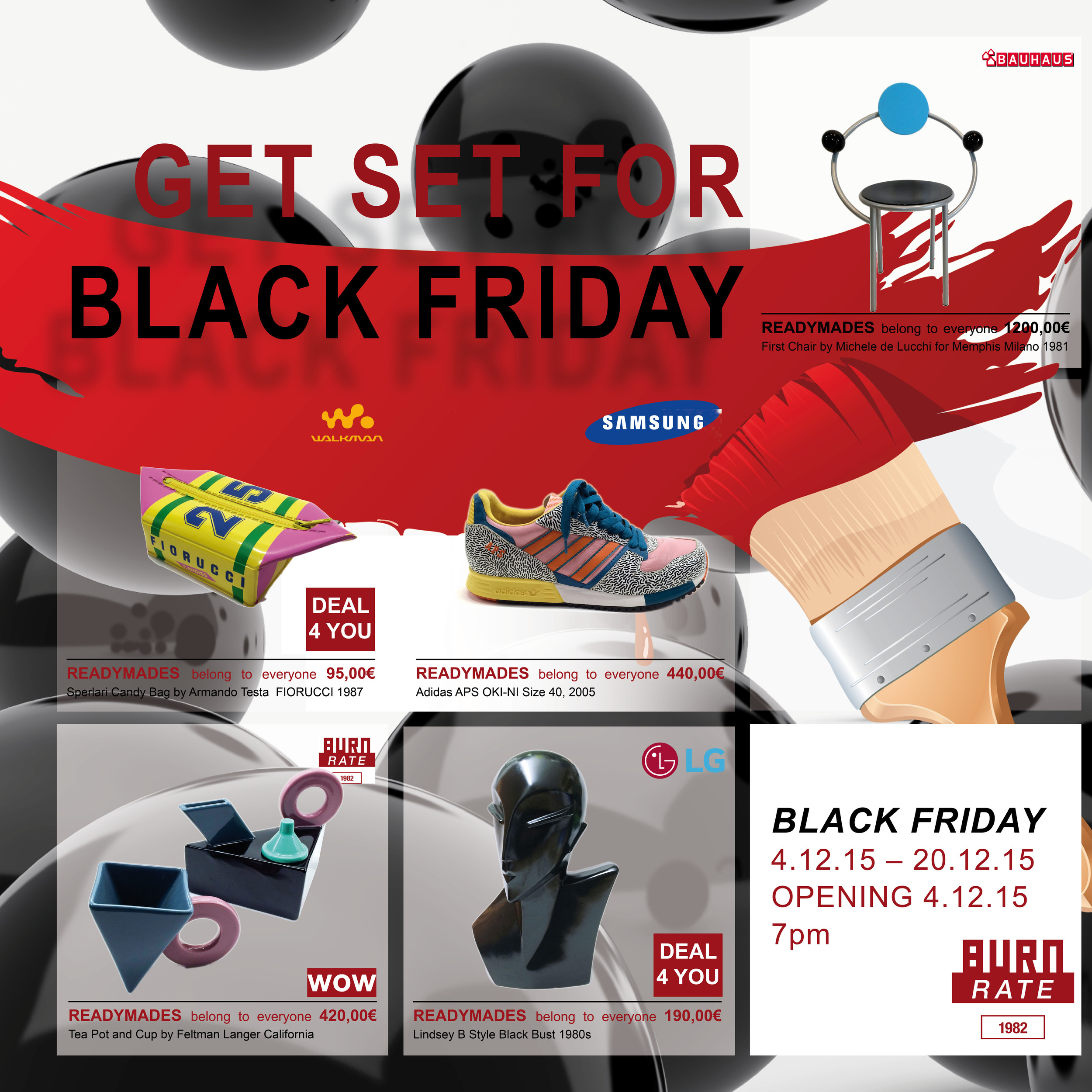 sold out
BURNRATE "Black Friday" Banner, 240x 240 cm, 2015
BURNRATE Banner
Subliminal Print on Banner
240 cmx 240cm
2015
GET SET FOR BLACK FRIDAY by BURNRATE featuring a major architectural element by ETTORE SOTTSASS
4.12.15 – 20.12.15
"The new artwork looks really new and alive only if it resembles, in a certain sense, every ordinary, profane thing, or every other ordinary product of popular culture or prior artwork".
Boris Groys "On The New"
"The revolutionary idea of contemporary art was that any object, any detail or fragment of the material world could exercise the same strange attraction and ask the same insoluble questions as those formerly reserved for a few rare aristocratic forms called art."
Jean Baudrillard "The Conspiracy of Art"
AS OF MAY, 2014 INTERNET CITIZENS NOW UPLOAD AND SHARE OVER 1.8 BILLION PHOTOS EACH DAY. ALL ART IS NOW JPEG.
It is no longer necessary to review popular music. And it is certainly no longer necessary to discuss Contemporary Art. It doesn't matter if Contemporary Art is Bad or Good. Even to say it all looks the same; has a distinct "look" or house style is irrelevant.
BURNRATE was founded to investigate value in Contemporary Art. BURNRATE seeks to set up a soft polemic between objects from Design and the" real world" on relation to those objects placed into Art. However we now acknowledge that our thoughts have been superseded by the enormity of the Internet. Our values are now totally relative.
With GET SET FOR BLACK FRIDAY BURNRATE use their trademark SUBVERSIVE AFFIRMATION to hail the beginning of the age of Post Contemporary Art so let's throw in some harder polemic:
REJECT ALL IDENTITY AND EMBRACE TOTAL FRAUD. WOOL IN SHENZHEN! GEFFKEN IN SHENZHEN! SHENZHEN IN SHENZHEN! APOCOLYPSE NOW: AVOID THE RUSH! FREE HUGS