BURNRATE "Depletion to the Source 2" Banner, 150 x300 cm 2015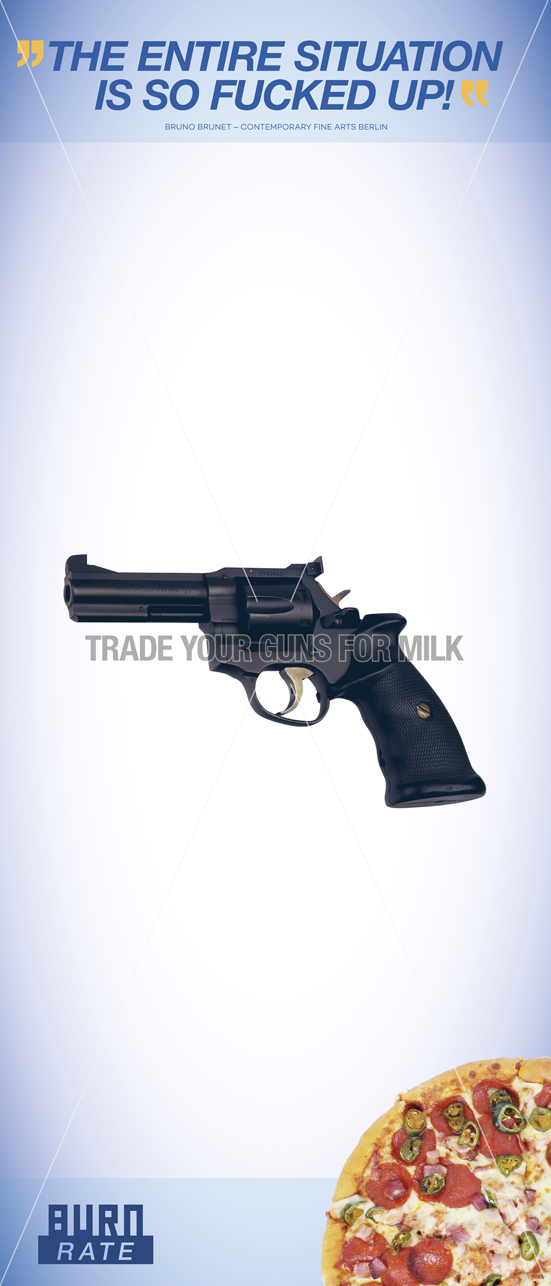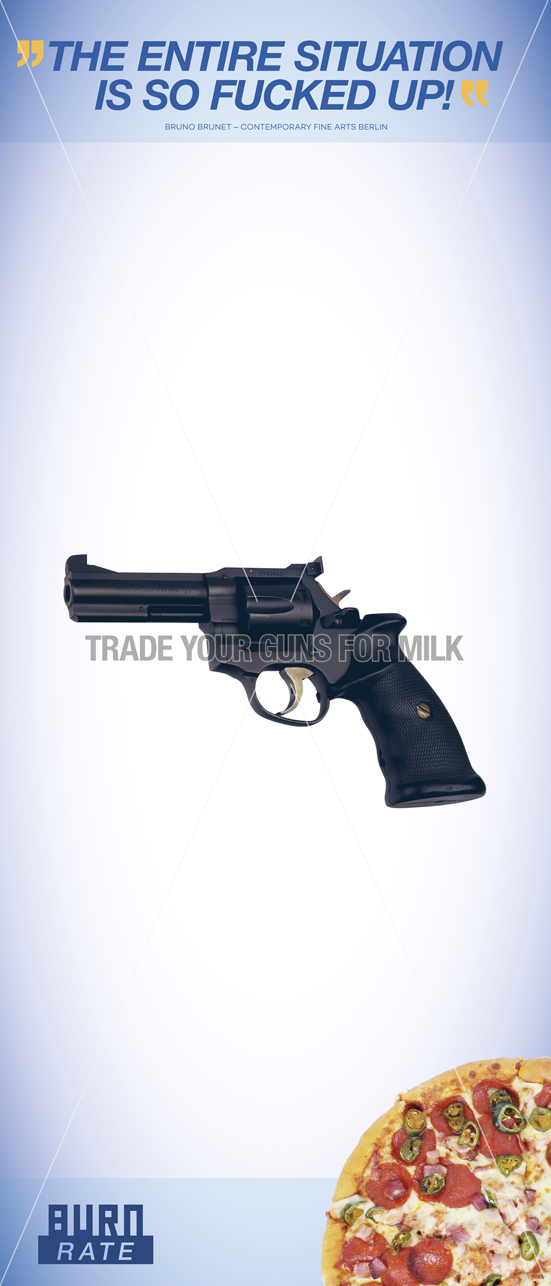 sold out
BURNRATE "Depletion to the Source 2" Banner, 150 x300 cm 2015
BURNRTAE Banner
"Depletion to the Source 2"
2015
150 x300 cm
BURNRATE/ STRIKE: Depletion to the Source
One major lesson from the work of Elaine Sturtevant (1924- 2014) is the need to strip away temporal novelty from 'new' art works. Remove the fleeting aura of The New from contemporary art and the actual works cease to retain their value, both their Symbolic (Art History) Value and also their Market Value. The New is the main marketing tool for Contemporary art. The New spells striking, original, unusual...and valuable.
(...)
Burnrate is attempting to work within this radical new situation exemplfied by the rampant sur-valuation of Contemporary Art and Contemporary Art's radical indeterminacy: its ability to be literally anything at all. In a recent essay entitled "Too Much World: Is the Internet Dead?", Steyerl focuses on the term 'circulationism' as a way of understanding the contemporary potential of art and the image. "What the Soviet avant-garde of the twentieth century called productivism-the claim that art should enter production and the factory-could now be replaced by circulationism. Circulationism is not about the art of making an image, but of post-producing, launching, and accelerating it. It is about the public relations of images across social networks, about advertise- ment and alienation, and about being as suavely vacuous as possible."